Sexy swimsuit - suggestions for summer 2022!
2022-06-13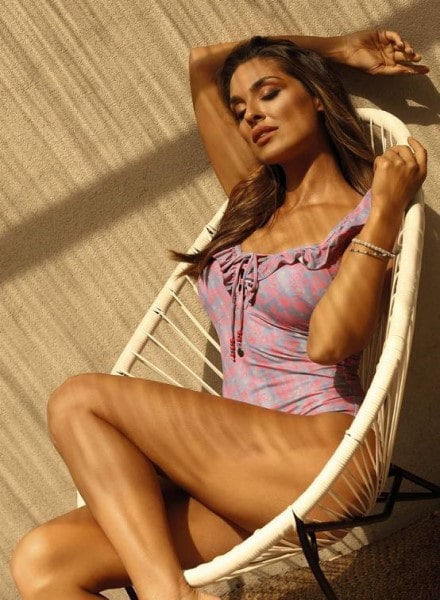 Do you envy celebrities like Kim Kardashian or Beyonce who look like a million dollars on the beach? You can also look like this - all you need to do is reach for a sexy swimsuit, perfectly suited to your body type. Contrary to appearances, it is not only a skimpy bikini, but also ... one-piece swimsuits.
Sexy swimwear - trends for summer 2022 that are worth knowing
After two holiday seasons in the pandemic reality, this year we finally have more opportunities to present ourselves in all their glory by the pool or on a hot beach - by a nearby lake, by the Baltic Sea or at the other end of the world. If you want to turn up the heat and feel as beautiful as Beyonce sunbathing on a yacht, choose a sexy swimsuit in which your figure will look perfect.
Designers and stylists offer us many solutions this season that carry a clear message: "sexy" can mean something different for everyone. Some ladies will feel more sensual when they ensure complete freedom of movement, others - when they emphasize the strongest advantages of their figure. For some, white contrasting with brown skin will be more sensual, for others - strong neon.
If you want to choose an option for yourself, start by checking out the latest proposals from brands that design costumes. What models of swimwear can we consider sexy? What will be as feminine and comfortable, suitable for swimming or other activities? Check out our selection of cuts and make sure what details or finishes will make you even more attractive in the summer of 2022!
Review of sexy two-piece swimsuits
A sexy swimsuit? The most obvious choice is of course the classic bikini, i.e. a costume composed of triangles of soft material tied with strings. This season, they can be minimalistic (as in the case of the Bella Vista bikini model by Obsessive), but costumes with chains on the hips or between the breasts, promoted by well-known brands, are also popular. You can also choose a more built-up costume, but with an eye-catching detail: bow, frills, ruffles.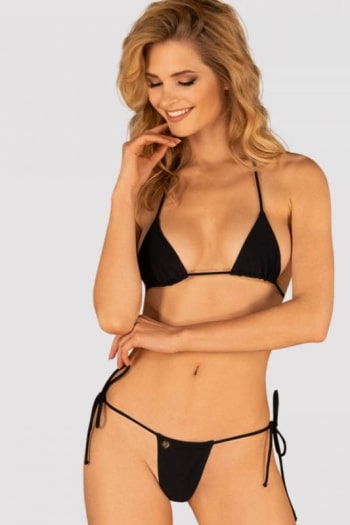 Sexy one size bikini Obsessive Bella vista black
Remember, however, that a sexy swimsuit is one that not only exposes your body, but also allows you to feel confident and provides 100% comfort. Only when you can be yourself are you perceived as full of sex appeal! Therefore, if you want to create chic on the beach, you can also choosetwo-piece swimsuits with a more built-up bra and high-waisted panties. If you opt for deep red or classic black, add a gold chain on the hips or wrist and large, dark glasses, you will look sensational. Valuable notice? You can swim in such a costume!
Can a one-piece swimsuit be sexy?
A sexy swimsuit can also be a one-piece, not revealing the body to a large extent. Surely you've heard of the rule that says that the most sexy is what is not obvious. That is why a well-cut, emphasizing the bust and waistline, a tummy-covering outfit will be just as good a choice as a bikini. Pay attention to models with a deep neckline at the front or back, kept in strong colors or decorated with decorative elements in the spirit of glamor, such as metallic inserts, bows, frills or three-dimensional flowers. Of course, all drapes, emphasizing feminine curves, also look very sexy. An example of a sexy one-piece swimsuit is the red Cubalove swimsuit by Obsessive, in which XXL ladies will also look great. A sexy but girly costume? For example, one with lacing around the bust. As we have already mentioned, sexy beach styling does not have to be obvious.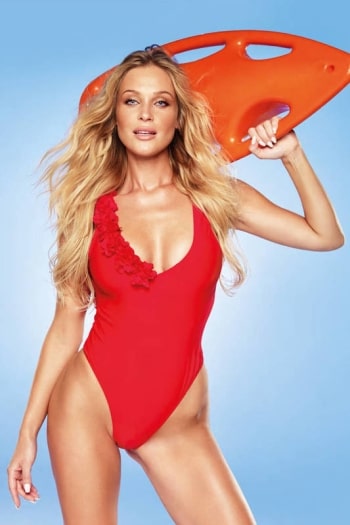 Sexy Obsessive red Cubalove swimsuit
Monokini, which is the best example of a sexy swimsuit
An alternative to the "ordinary" one-piece swimsuit is a sexy monokini swimsuit. The model with cutouts in the waist area looks really alluring on the figure and does not need many accessories to make you look fashionably dressed in a beach styling. However, if you want to turn up the effect, you can add to your monokini, for example, a fashionable this season chain at the waist and a semi-transparent beach cape, which will accidentally slip off your tanned shoulders. In summer 2022, look for monokini models in metallic or neon colors that easily conjure up the WOW effect. And remember: these types of cut-out swimsuits are more for beach chic than sunbathing (unless you want to treat yourself to a blotchy tan, of course).
Sexy swimwear has many names! It can be both a micro bikini literally made of several pieces of fabric and boldly displaying your charms, but also a one-piece, cleverly modeled costume. Take a look at our store and see how many styles of summer 2022 costumes we can consider absolutely sexy!
Recommended

285,00 zł

incl. VAT
199,50 zł

incl. VAT