How to choose underwear under a tight dress?
2022-08-30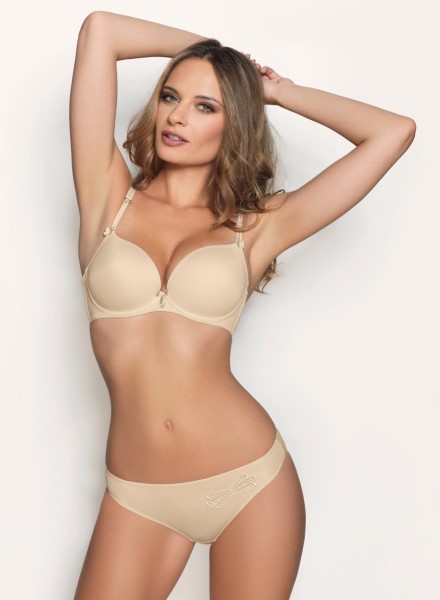 A tight dress is probably the best and at the same time the easiest way to conjure up the WOW effect and make an impression. But only on the condition that you match the narrow outfit with the right underwear. Which will be the best and why? We answer these questions in the guide below.
Underwear for a tight dress - where to start looking for the perfect one?
A tight dress is one of the most interesting ways to emphasize your figure, add chic and femininity, and attract attention. However, it is worth remembering that styling can cause some difficulties. It's not only about exposing possible imperfections of the figure, but also ... underwear, which should be definitely invisible under clothes , unless it is an intentional, bold decision.
So before you leave the house in your beautiful styling, make sure that there are no panties or bra under the narrow dress - not only in terms of their color, but also in terms of texture or accessories (bows, tags, etc.).
Best of all - just invest in the perfect underwear for a tight dress that you can be 100% sure of. Which will work? We discuss this topic in more detail later in our guide.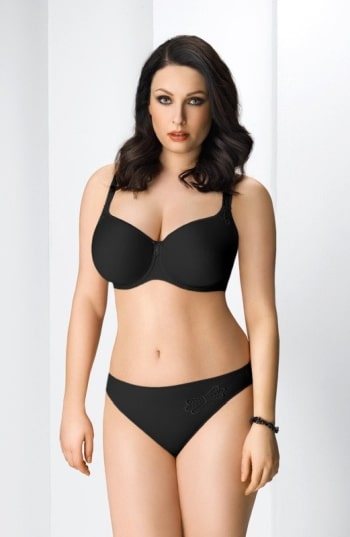 What bra to choose under a fitted dress? See what models we recommend!
When it comes to underwear under a tight dress, the vast majority of seamless underwear works well. It lies perfectly smooth , is devoid of seams and finishes that could stand out under the material, also because of digging into the body. Not only is it very comfortable, it's also an extremely stylish solution.
Bras under a tight dress should be devoid of a clear texture and kept in a color that will remain invisible under the material. We especially recommend bras in a nude shade , which is just as good for white, black and colored creations. What else is important? Naturally, the size - too small or too large underwear under a tight dress simply cannot be hidden. Make sure that not only the cups fit well, but also the girth and straps.
What panties to choose under a tight dress? These will be a hit!
Equally important under a fitted dress are the right panties. The same applies here as in the case of bras: they should be smooth, fitted to the body, devoid of pronounced texture or decorations that could stand out in styling and draw attention to the lower part of the figure. Consider the needs of your figure and your own comfort preferences.
If you are satisfied with the appearance of your buttocks, you can put on seamless thongs or tanga panties. Your worry is a protruding belly? Bet on maxi panties with a high waist, which will slightly smooth it out. In the case of cellulite on the thighs and occasions where you want to look absolutely perfect, a pair of slimming shorts with longer legs will also come in handy. Just a note: they must not stick out from under the dress, even when dancing or bending down!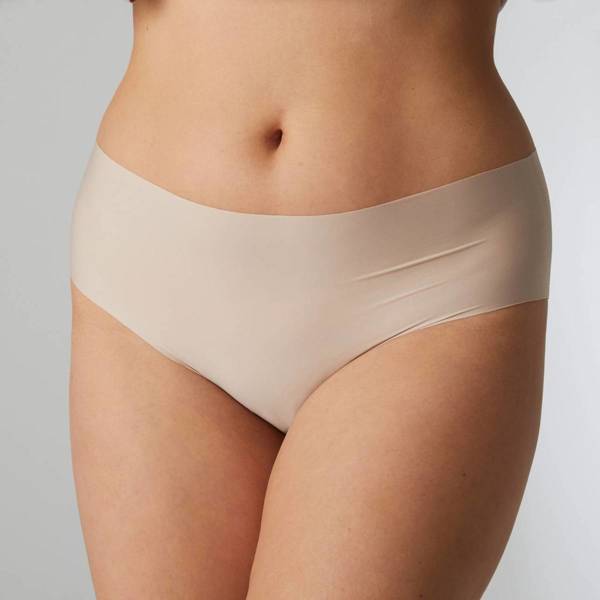 Seamless maxi briefs Uniq Simone Perele beige
Shapewear, which is the best choice for a tight dress for special occasions
Are you going to a ball, an important celebration or a wedding and want to look great in a narrow creation? Choose underwear for special tasks that will not only make the styling look better , but also improve your well-being, because it will take control of any curves around the abdomen, hips or waist.
Slimming underwear with a minimalist look, smooth, devoid of decorations and three-dimensional seams, in a nude shade and in the right size will be a hit. Notice that among the proposals of well-known brands, even slimming corsets lie on the body like a second skin, perfect for a narrow dress.
What to avoid when choosing underwear under a fitted dress? Let's sum up!
You already know what underwear to wear under tight dresses. Here, let's summarize again what to avoid in order to achieve the perfect effect.
Don't wear underwear that doesn't fit your figure . Protruding cups or a too tight girth will be conspicuous under a narrow creation, and additionally distort the body, e.g. by creating folds.
Underwear for a tight dress should not have an expressive texture . Lace or embroidered bras, panties with ruffles or frills? It will not be a good idea under a pencil dress or a narrow knitted mini dress.
Under the fitted dress, the color of the underwear is even more visible. That is why you should give up multicolored sets in favor of classic, nude underwear.
The perfect underwear for a tight dress? You already know that it is primarily seamless underwear, characterized by perfect smoothness and lying on the body like a second skin. Check out the models that you will find in our store and complete the stylization in which you will look amazing even on a very demanding occasion.