How to choose slimming underwear?
2022-04-04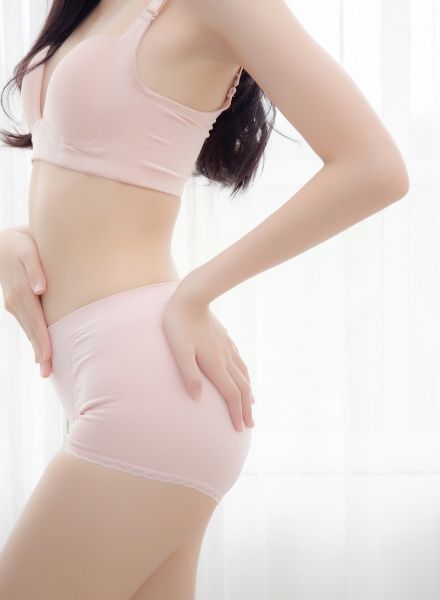 Slimming underwear is a clever way to improve the appearance of the figure, camouflage its minor imperfections and feel better in your styling. What are the types of corrective underwear? When is it worth wearing it and how is it best to choose its size? We suggest.
What is slimming underwear? Discover the advantages of corrective panties, petticoats and bodysuits
Slimming underwear is a special type of underwear, which (as the name suggests) is designed to slim the figure: emphasize the waistline, take control of the curves around the hips, mask cellulite, make the stomach seem flatter. The advantage of good slimming underwear is that it not only works brilliantly in this role, but also remains very comfortable. Breathable materials, modern technologies or designer accessories make corsets and corrective panties literally wear like a second skin. Among the models of underwear with a corrective function, you can find not only those that are designed for exceptionally demanding occasions, but also good for everyday wear. If you like to feel that you always look good, learn the secrets of this type of underwear and choose the perfect one for yourself.
What are the types of good slimming underwear? Check what items are worth having in your wardrobe
If you struggle with such problems as cellulite or extra curves around the waist, slimming underwear will be a godsend for you - not only because it will instantly improve the appearance of your figure, but above all because it will allow you to feel more confident in any styling. If you want to look perfect, start with knowing the types of underwear - this knowledge can be useful in creating exactly the look you care about. What do you have to choose from?
Tummy slimming panties - maxi models made of special materials that cleverly "pull" curves and slim the waistband, so you can easily put on a fitted dress or skirt. Panties can also be in a version with a very high top, reaching to the very bust, or with legs - corrective shorts will be perfect for ladies with the so-called "orange peel" on the thighs.
Slimming corsets and corsets with a corrective effect - a type of underwear consisting of one element, allowing to give the figure a perfectly slim and smooth shape. Good slimming underwear of this type will be irreplaceable under tight dresses or overalls.
T-shirts and slimming petticoats are a type of underwear that will work great both under fitted dresses, as well as blouses or overalls. Such models are characterized by a special construction that effectively smoothes out any unevenness, such as a tire on the belly or sides.
What corrective underwear is the best? As you can see, it all depends on what function it has to fulfill!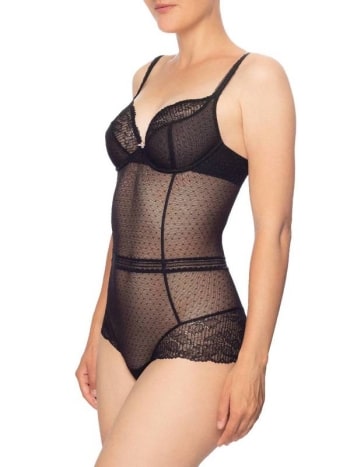 When to wear corrective underwear? It may come in handy in these situations
When does wearing corrective underwear make the most sense? As we have already mentioned, you can choose it primarily for special occasions, for demanding creations in which you want to look chic - on a date, party, wedding or in a wedding dress. Remember, however, that modern and good quality slimming underwear will work even on a daily basis, for example under trousers or office skirts. In this context, it is worth buying, above all, belly slimming panties, for example the maxi model of Rhapsody panties by Felina .
How to adjust the size of slimming underwear? Some valuable tips
One more aspect worth considering if you are looking for a good slimming underwear for yourself, in which you want to feel comfortable: size. Many women assume that a smaller size will do its job better. Nothing could be more wrong - it will only cause discomfort and discourage you from reaching for this type of solution in the future. Remember: corrective underwear is designed by manufacturers in such a way that it effectively shapes the body when its size is properly adjusted, i.e. optimal. So when choosing a slimming corset or high-waisted panties, follow exactly the same guidelines as when choosing "ordinary" underwear. Before you add the selected petticoat, corset or other product, check the table of dimensions - thanks to this you will avoid mistakes.
As you have had the opportunity to see, "slimming underwear" is a broad term, meaning both subtly shaping panties on a daily basis, as well as specialized teddies for special occasions. If you are looking for the best-reviewed slimming underwear under dresses or trousers, be sure to visit our online store, where models of brands valued by Polish women are waiting for you.
Recommended