Felina swimwear - the most fashionable models for summer 2021
2021-07-21
The summer season is in full swing! A stylish
bathing suit
should not be missing in any woman's summer wardrobe. It will be perfect both during holidays by the lake or the sea, as well as during visits to the swimming pool or weekend relaxation on the plot. If you are looking for fashionable, comfortable, elegant swimwear, be sure to check out the offer of the
Felina
brand. Both fans of one-piece costumes and lovers of bikinis will find something for themselves here.
Felina one-piece swimsuits
What kind of one-piece swimwear can be found in our store
online? Here is an overview of the most interesting models of the Felina brand.
— an elegant swimsuit with a strong cut on the back, which gives it an original look. The model is made of pleasant to the touch material. It is kept in a timeless, black -
white color. The outfit has a built-in bra with shaped cups on an elastic band, which collects the breasts very well. The front part of the Felina swimsuit is constructed with an overlap forming a V-shaped neckline. It is an ideal solution for women who want to subtly emphasize the bust and optically slim the upper part of the figure. Thanks to the use of an additional layer of
elastic, breathable mesh, the outfit perfectly shapes the figure. Noteworthy is also the draping on the front masking the folds on the belly and the lower part built up at the legs. The swimsuit has wide, comfortable straps.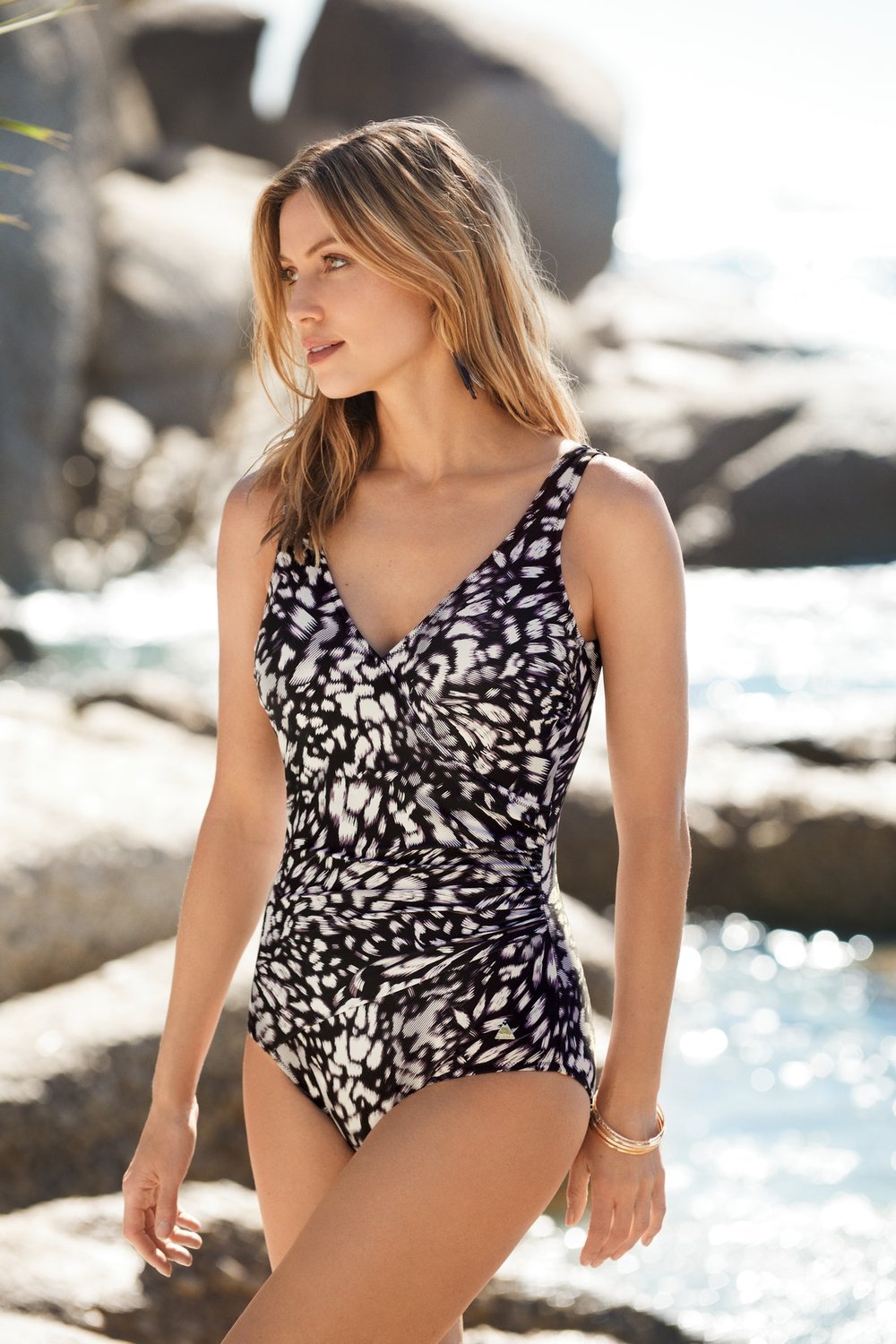 Swimsuit from the Love Pearls series
— Felina swimsuit made of a combination of polyamide and elastane. It is available in navy blue, with spectacular, eye-catching, white dots on the front imitating strings of pearls. The swimsuit has a uniform, smooth back with a strong indentation. In addition, the layer made of elastic, breathable mesh effectively shapes the figure, optically slimming it. The Felina swimsuit has a built-in bra with molded cups. It will be perfect for owners of large breasts up to G size.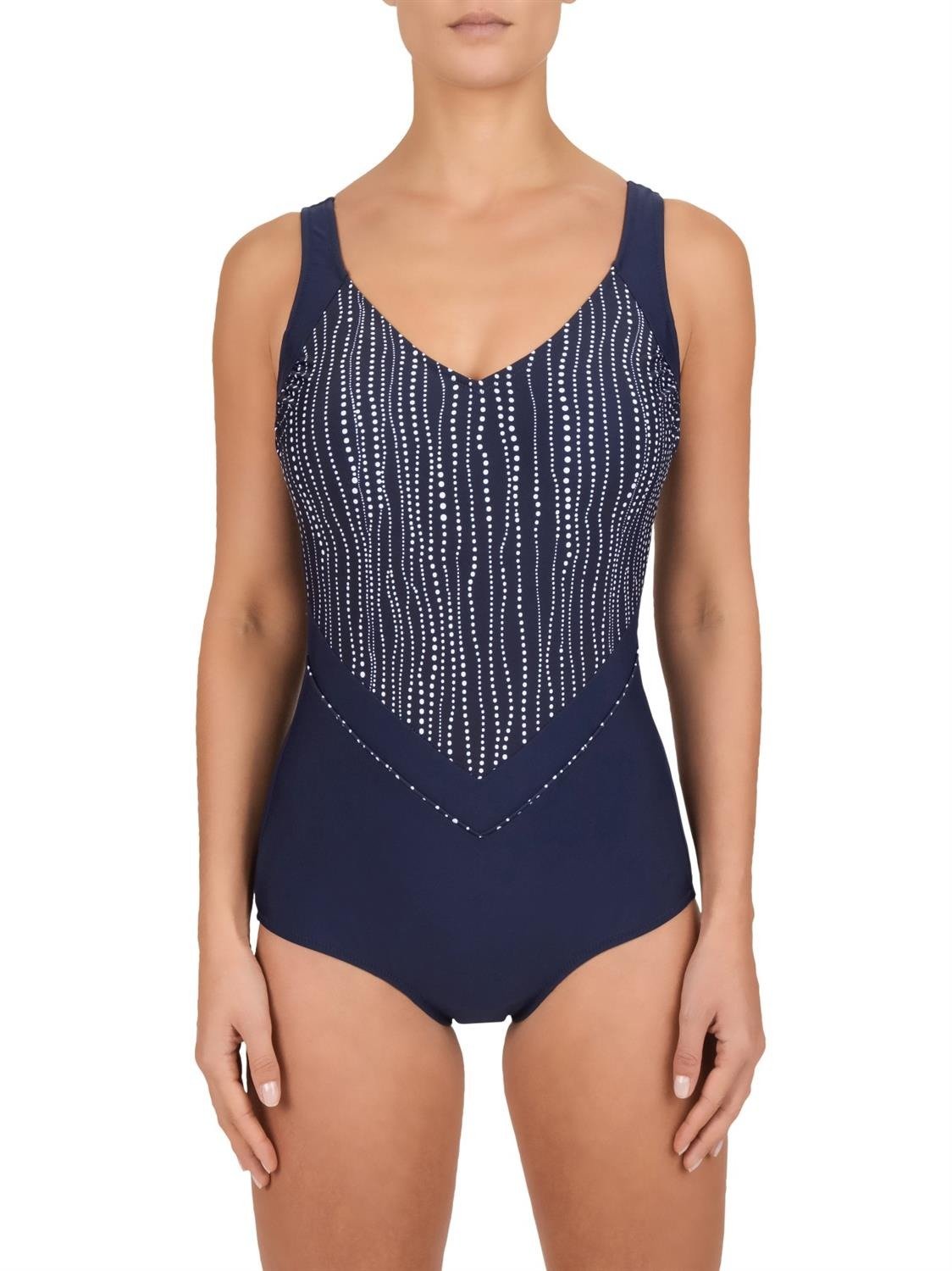 — a model with effective draping on the front, which effectively masks the protruding belly. The swimsuit has an eye-catching deep navy blue color. It features a large cutout at the back, a built-in bra with molded cups and a V-neckline.
Felina two-piece swimwear
Our range also includes two-piece swimsuits
Felina. The models most often chosen by our clients include:
— this costume will appeal to all lovers of floral motifs. The set includes a soft, comfortable underwire bra and full, high-waisted panties that effectively mask the protruding tummy. The swimsuit is kept in shades of green, navy blue and purple.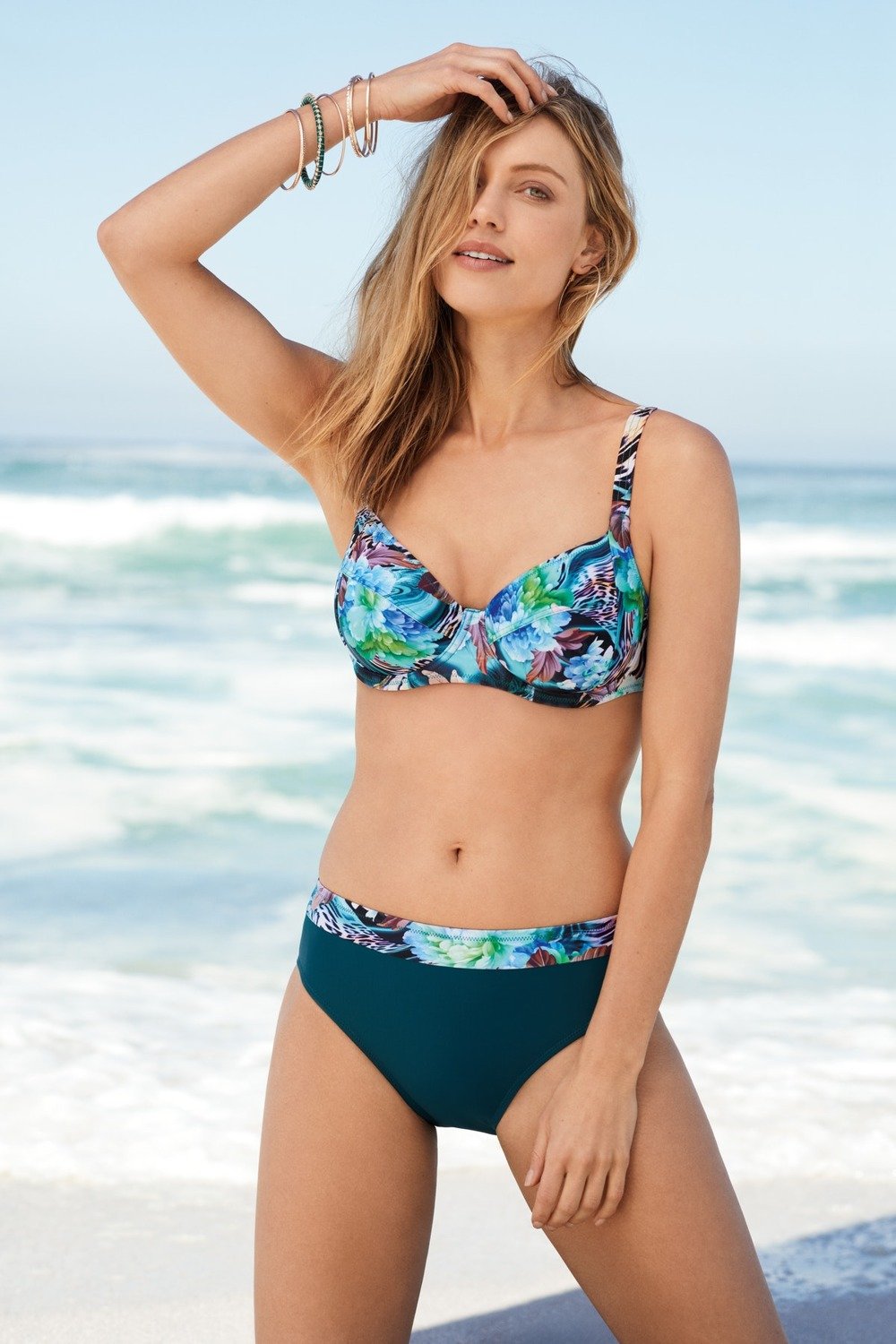 Recommended